島ツアー Islandwide Oahu Tours
Full or half day tours around beautiful Oahu. Tours Info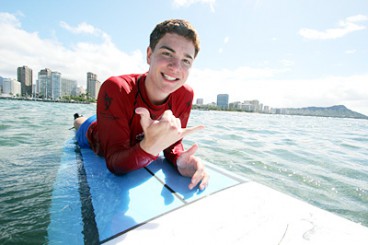 Private Surf Lessons
If your looking to start surfing regularly and want to learn more surfing techniques or the finer points of surf etiquette then a private lesson is perfect for you.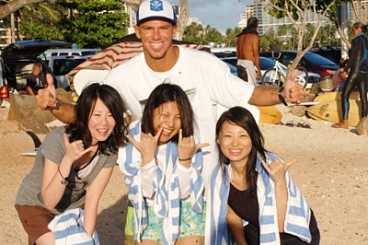 Surfing with your family or friends is always more fun than surfing alone. Sharing the surf experience with others can make it that much easier and enjoyable.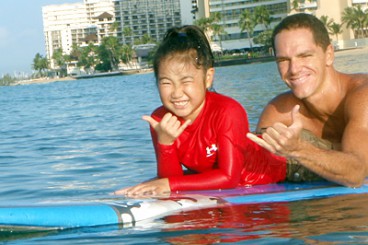 Children of all ages are welcome at Mickey's Surf School. Some of my best students are kids. The enjoyment you see on your child's face will be priceless.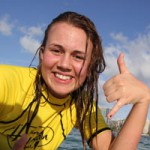 Took time on the beach to understand my level and my needs for the lesson, and tailored the time in the water perfectly to my skill set. Then went above and beyond the allotted time because we were having too much fun! Was really great, especially in comparison to other experiences on Waikiki, where the instructors were a 1000% less pleasant and less sensitive to the desires of the customer. Thanks again!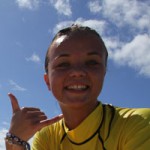 I've been taking surfing lessons with Micah since my first time visiting Hawaii in 2011. He is THE BEST teacher in Waikiki hands down! He has an individualized patient and encouraging approach that really helps build his students' confidence and comfort in the water. I don't know how to swim but have surfed successfully with Micah's guidance. All the friends I have recommended to Micah have also raved about how awesome he is and how much fun they had taking lessons with him. Go ahead and book a lesson, you won't regret it!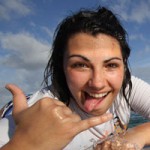 Mickey is the best surf instructor in the world. He is extremely passionate about what he does. His goal is to get you to stand up and ride the waves and he loves to genuinely 'spread the Aloha'. He is amazing with all age groups, really knows how to cater a lesson to the individual surf student. My mom is afraid of the water and Mickey was so trust-worthy that he got her out there in the water on a board with Mickey riding the Waikiki waves!!! She had a blast! He has amazing skill: can do a headstand while riding a wave and also rode a wave with a beach chair on the board as a prank! He is very energetic and fun-loving. I would recommend Mickey to anybody and everybody.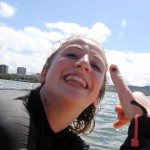 Daylin A
/ Bayswater London UK
He was great! Took his time with our lesson. Very accommodating.. Can't wait to go back. It was so much fun!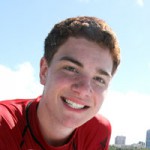 Bruce D
/ San Francisco CA
Mickeys Surf School is the best. Our 14 year old granddaughter a few year ago took several lessons with Mickey. She was standing up on the board and surfing on her own during the first lesson, My granddaughter really liked Mickey's style of teaching.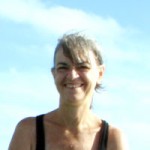 Nelly W
/ Balch Springs TX
Omg Micah is the best surfer in the world! It was our first time visiting Waikiki Hawaii (Jul-Aug 2014) and I was a little nervous about my 7 year old, who is not a strong swimmer, surfing the big waves. She absolutely loved it and had a constant smile on her face the entire time! Micah is such an awesome person with a beautiful spirit and is the best at what he does. My child had so much fun with Micah she wanted to take him home with us! LOL Thank you Micah for a great and memorable experience. To all the parents this is a guy is amazing with children and very talented at surfing and teaching surfing! To Micah We will definitely see you again next year! God bless you Take care. 🙂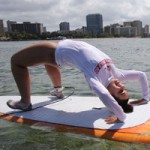 I used to surf once or twice a week when lived on Oahu over 10 years ago. I was never very good but always enjoyed it. Now, living on the Mainland, I hardly ever get out on a board so I went for a lesson and I'm so glad I did! Micah put me through the paces on the beach where I learned better ways to push myself up on the board. Out in the water, he stayed right with me to coach and instruct on an array of ways to improve. His insightful suggestions were a revelation!! I caught great rides and now have a list of improvements to work on for next time. I wish I'd done this years ago. Micah is a highly skilled, needs-sensitive, insightful instructor who really knows his stuff (he's also a blast to surf with). I recommend him wholeheartedly!!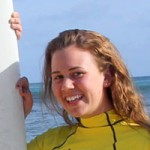 Micah was amazing! This was my second time "surfing", well pretty much my first since my first time was a bust. I decided to try out the private lessons with the star beachboys and got Micah. That was the best decision I made during my time in Waikiki! You are guaranteed to catch some waves. I have no experience at all and he was great. I even did better than my boyfriend who thought he would be okay by going off of youtube videos...nope. I would definitely recommend taking lessons from Micah. If you're in Waikiki and want to try out surfing, look for him and you'll catch some waves for sure!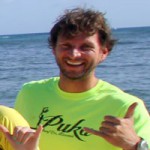 Micah was great!! My 9 year kid tends to be a little shy and pretty cautious but Micah made him comfortable from the start. He was able to ride several waves and he keeps talking about going again. I just wish we could bring him to LA to give some lessons there!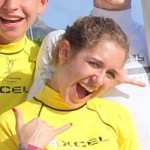 Fantastic. Great beach and swell. Perfect conditions for surfing. Micah, our trainer, was very friendly and funny. He explained everything thoroughly and so well that all 3 of us, who are beginners, got up on the first try! It was a great experience.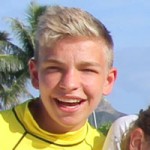 Peter J
/ Williamsburg NY
I couldn't have asked for a better surf instructor than Micha. He's a local who when you talk to other local surfers say he's an amazing surfer. He's super friendly, very informative and also speaks fluent Japanese. He will teach you everything you need to know to get started and knows the exact spot to catch the best waves. Even when you head out by yourself and he happens to be out in the water too he will shout out a few tips to help you. Not only is he a great instructor but a great guy. He went out of his way give me one of his rash guards and leant me a roller to help my recovery from 3 straight days if surfing. I'm headed back to Waikiki again and I will be calling him for more lessons. If you are looking for a great instructor for you or your kid. You just found him.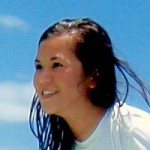 Before learning how to surf with Micah I had only ever had one lesson, and I'm not gonna lie after that one lesson it put me off from learning how to surf because I just could not stand up on the board and kept injuring myself, but when I went to Honolulu, Hawaii watching all the people surfing made me want to try again, so on my last day there I had one lesson with Micah! He has definitely boosted my confidence when it came to surfing and taught me how to surf which made my holiday over there that much better! He has the tremendous charisma and great personality making it a great experience in learning how to surf! So if you are in Hawaii and want to learn how to surf I would recommend 110% to go to Micah ! Thanks for a good time 🙂